Regular price
Sale price
$110.00
Unit price
per
Save 10%
SOLD OUT
Across time and place, the practice of ikebana—or arranging flowers—has been used as a meditation, both in process and on space. Assembled for the art of composition, our Ikebana Set invites contemplation through the art of floral arrangement. 

This set includes a floral pin frog, steel clippers, and the Cave Vessel: a limited-edition ceramic vase by London-based artist Jiayao Peng of PPP Lab. Each ceramic piece has been carefully crafted by hand and is one-of-a-kind.
Each set comes packaged in our custom tissue paper, with an option to include a handwritten note at checkout. For an extra special touch, add on Gift Box to have your set packaged in our signature box and ribbon.
SET INCLUDES

01. "Cave Vessel" Vase
02. Floral Pin Frog
03. Steel Clippers
DETAILS

Cave Vessel: Approximately 4.92" L x 3.11" H

CARE

Hand washing recommended.
View full details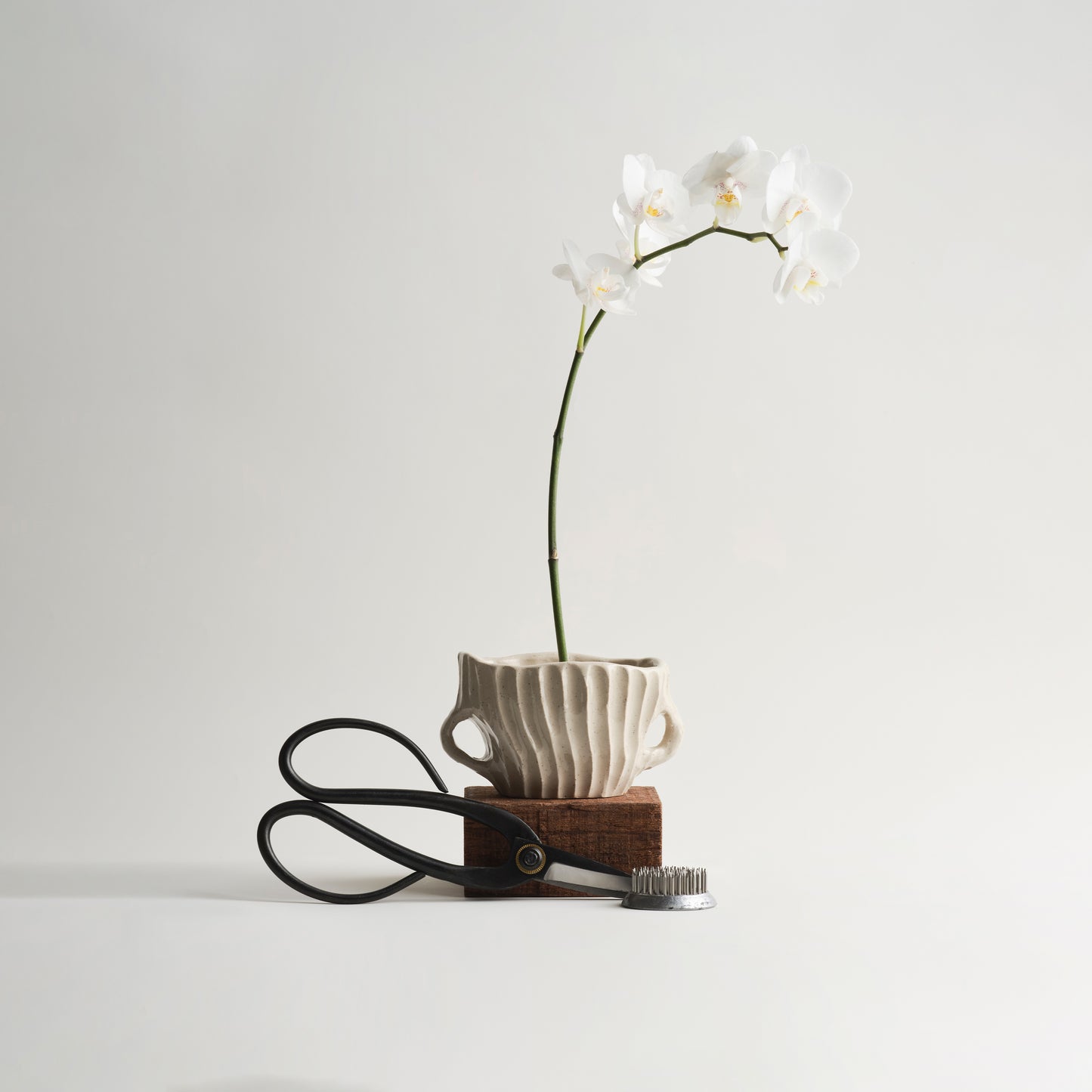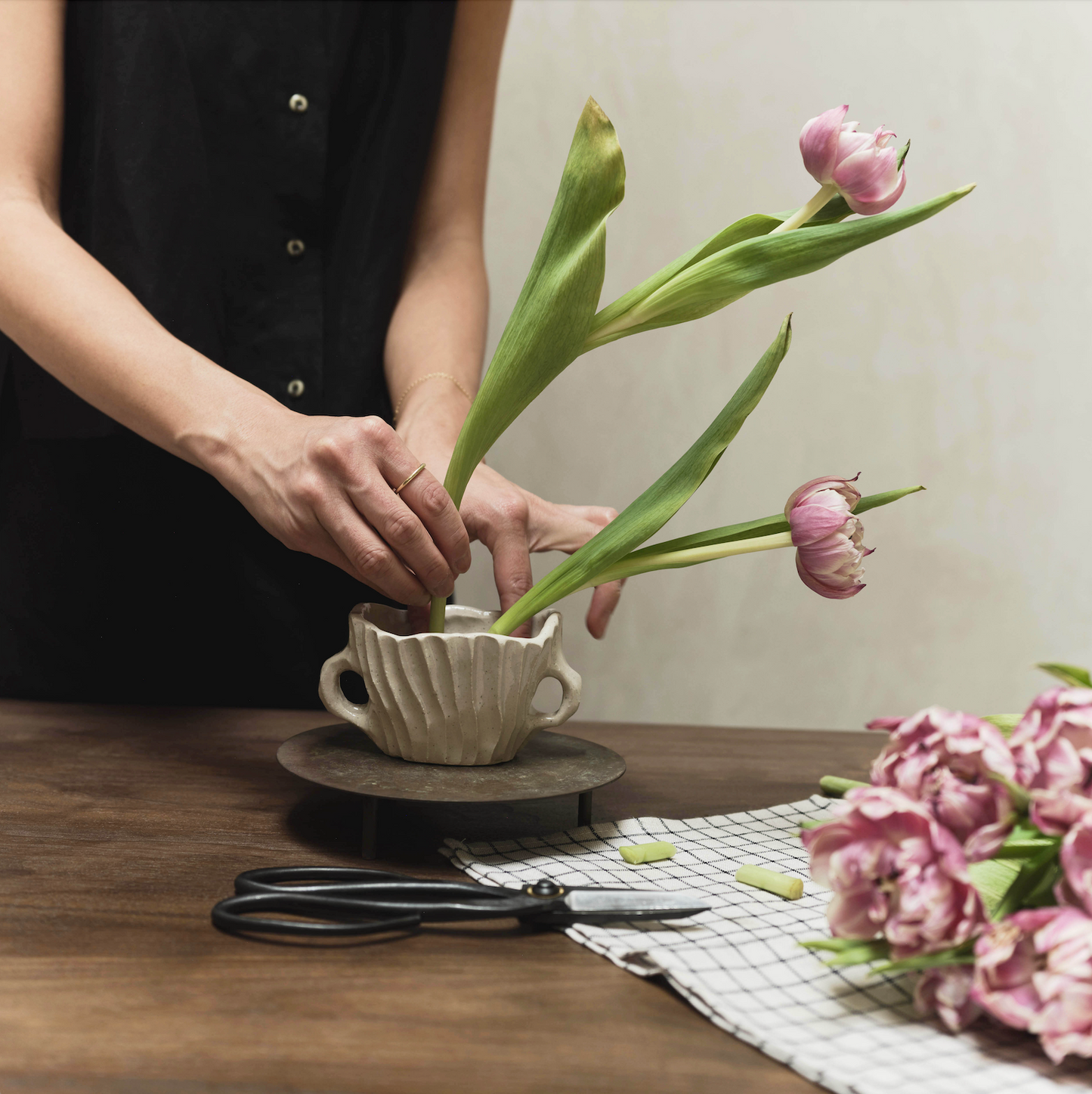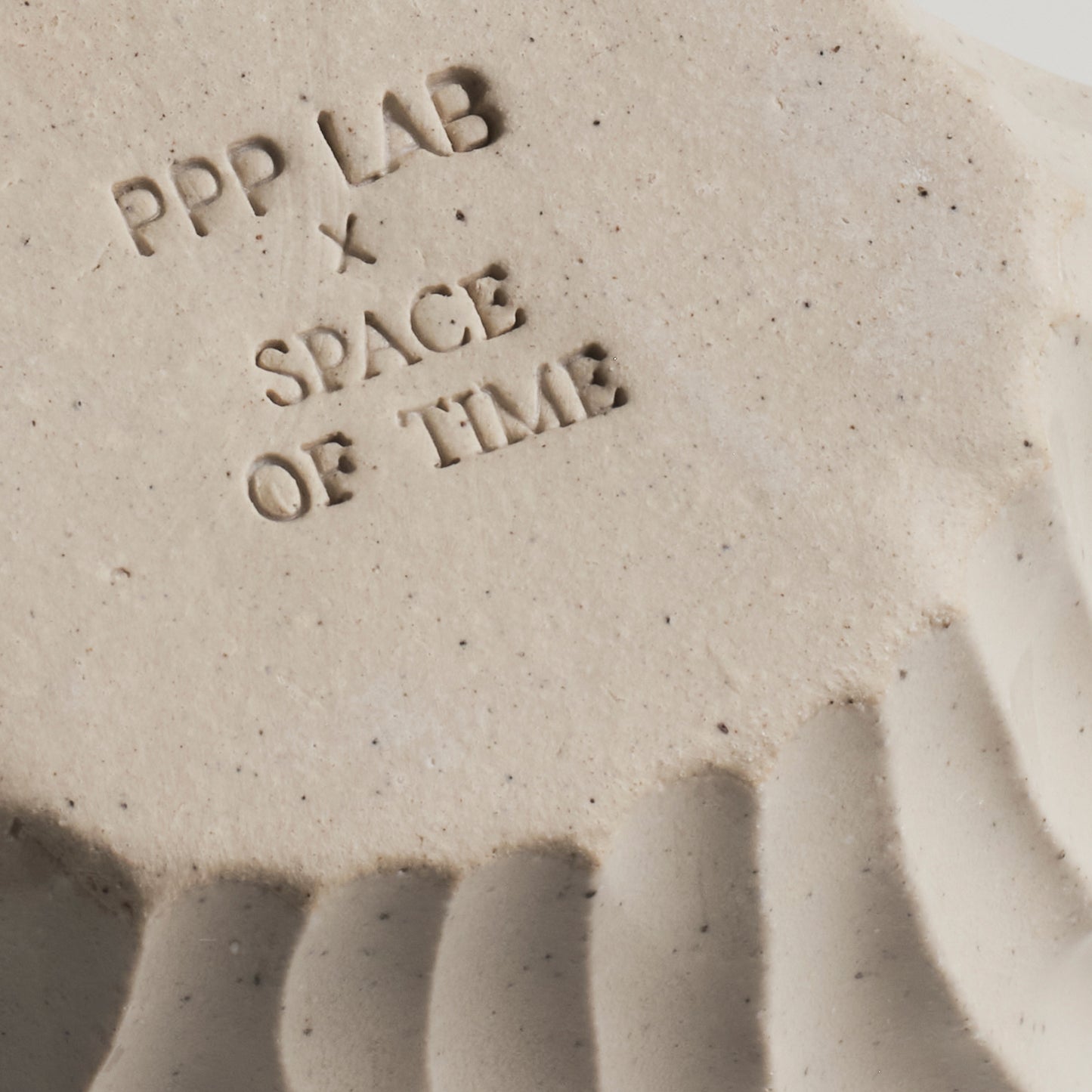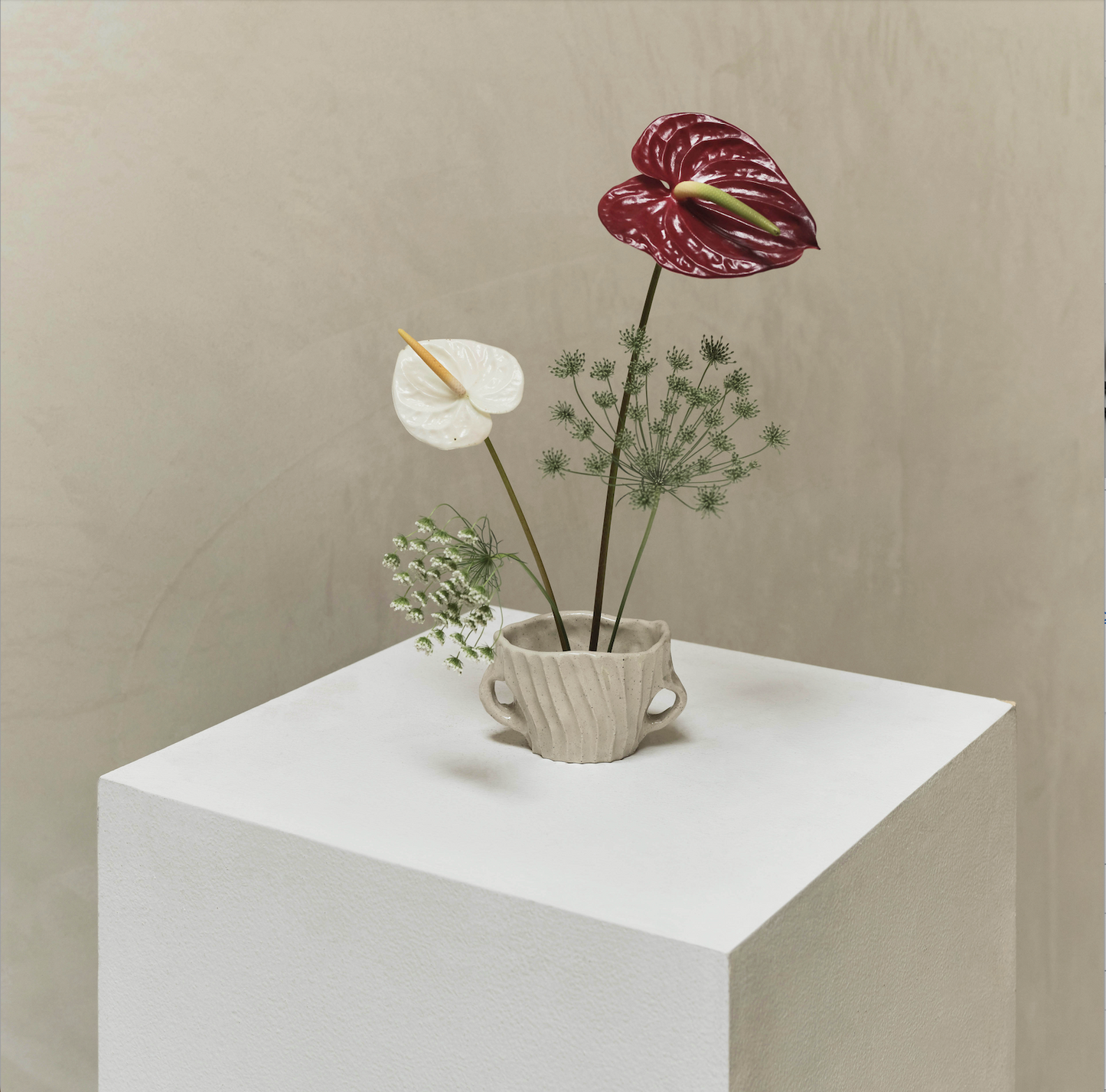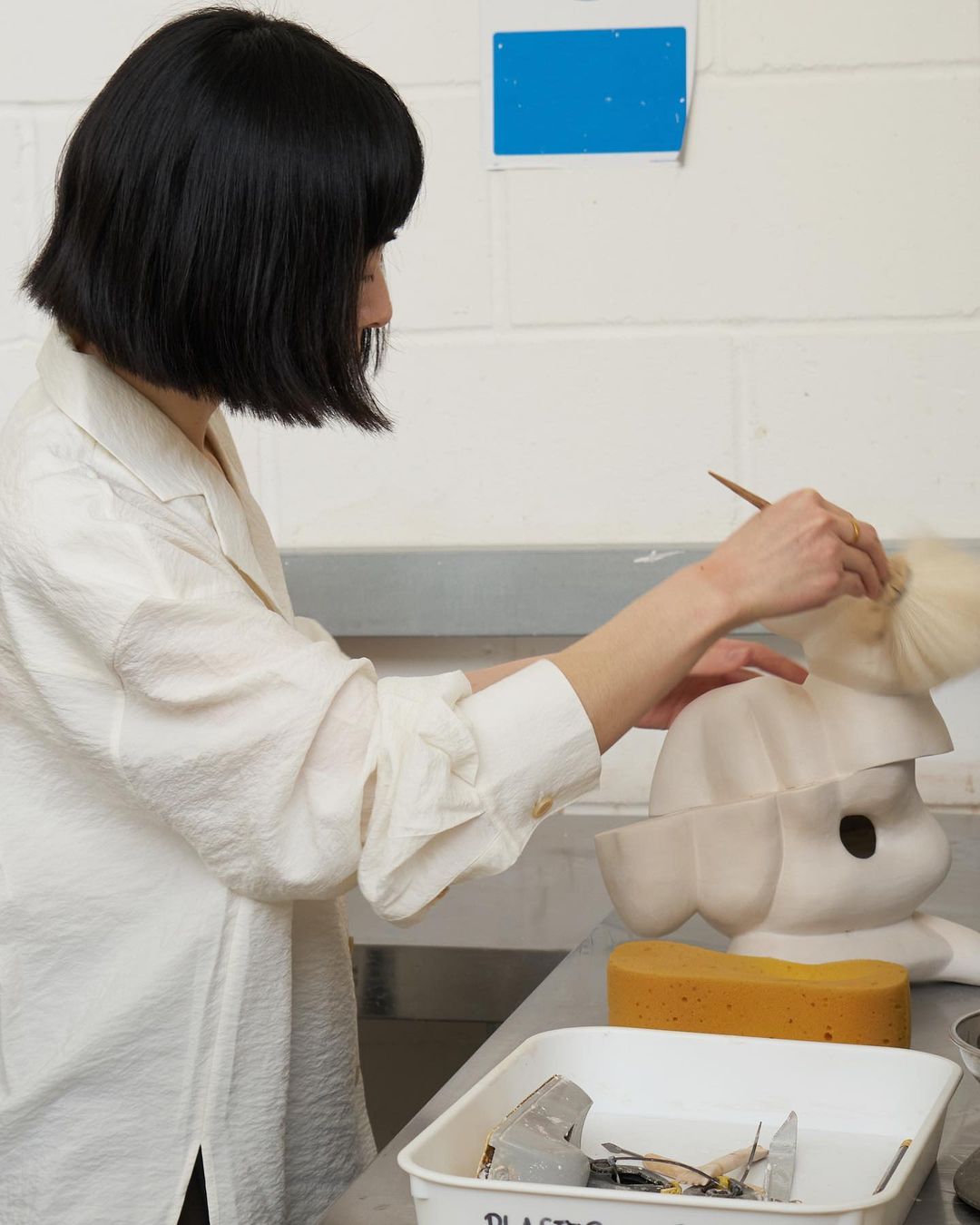 ABOUT THE ARTIST
Created by London-based Jiayao Peng of PPP Lab, this set features collaborative piece: Cave Vessel.

Reminiscent of imaginary primitive findings and erosional sea cave formations, the vessel originated as part of an explorative process—beginning from a solid block of clay, taking shape through the act of pinching, carving and hollowing out. The piece features an irregularly grooved texture, creating a play of light and shadows that makes the perception of its form change depending on the time of the day.
Designed for the Senses

From the sight of an object's form to the feel of a texture in the hand, each item in our collection has been created and curated to intuitively engage the senses to prompt awareness of your space, home, and time.

Handcrafted in Limited Editions

Our artist editions are made by hand in small batches and are one-of-a-kind. Like the seasons, these special pieces will come, go, and naturally change over time.