Regular price
Sale price
$88.00
Unit price
per
Save 10%
SOLD OUT
Designed for the sensory delight of eating and drinking, our ceramic serving set is a versatile canvas for enjoying your personal sips and bites throughout the day. Perfectly sized for one, this sculptural serving tray and matching cup can be used as vessels for coffee or tea, cookies or cheese, and all your treats in between.

Created in collaboration with New York-based artists, Atelier Lips, in a limited edition. Available in Speckle Blue or Gloss White with your choice of cup design. Due to the handmade nature of the pieces, each set may have natural variations in the glaze.

Each set comes packaged in our custom tissue paper, with an option to include a handwritten note at checkout. For an extra special touch, add on Gift Wrap for our signature peach cloth gift wrapping.

View full details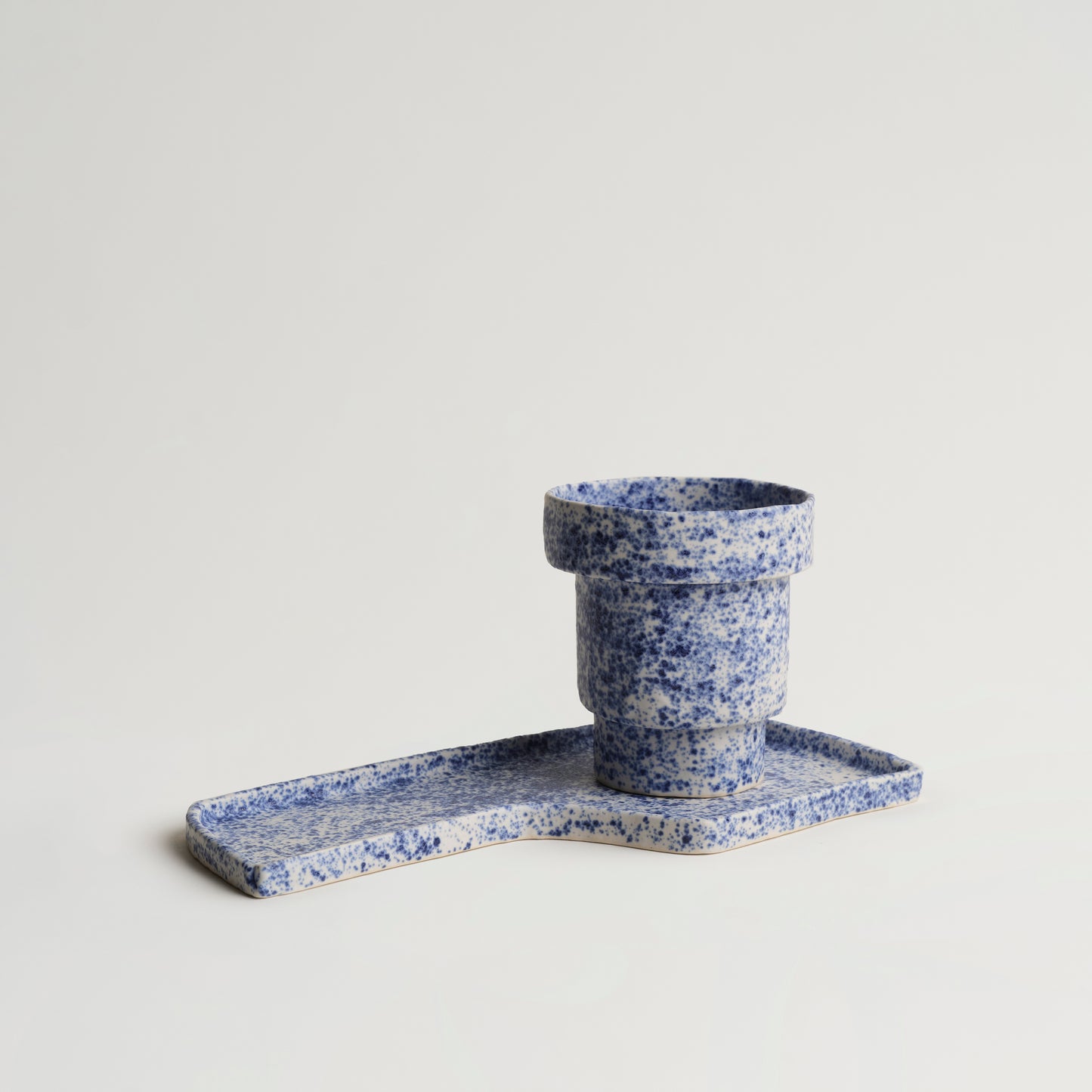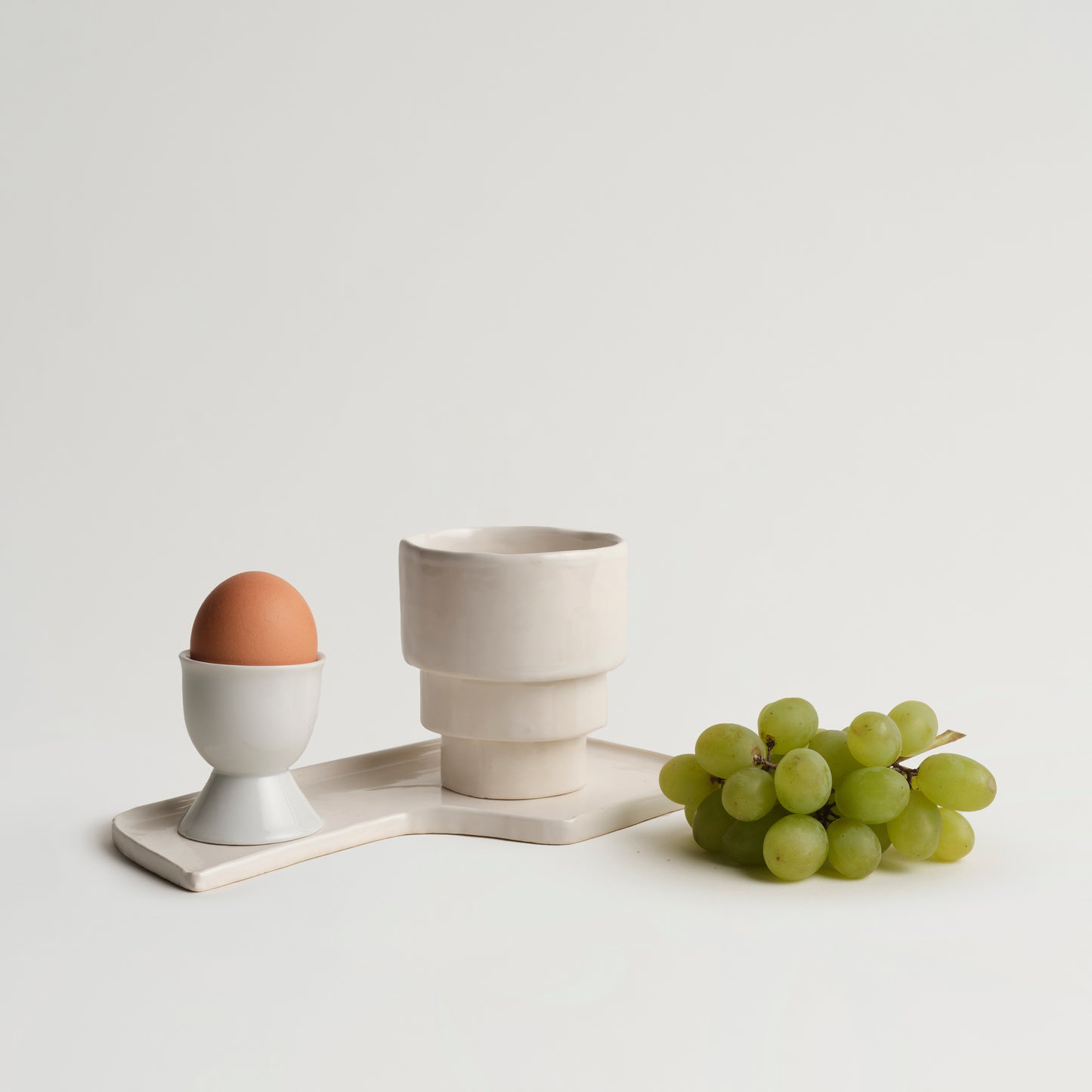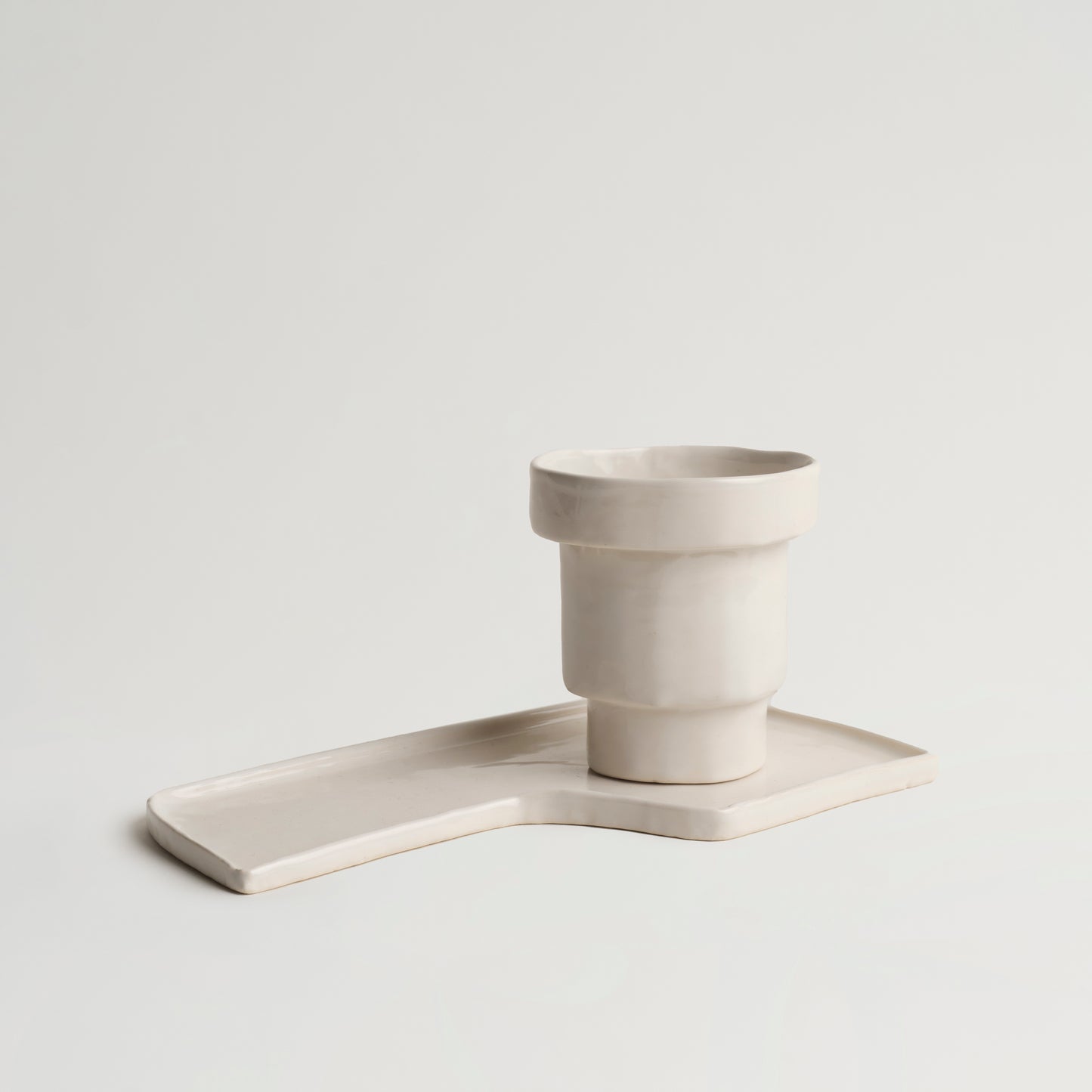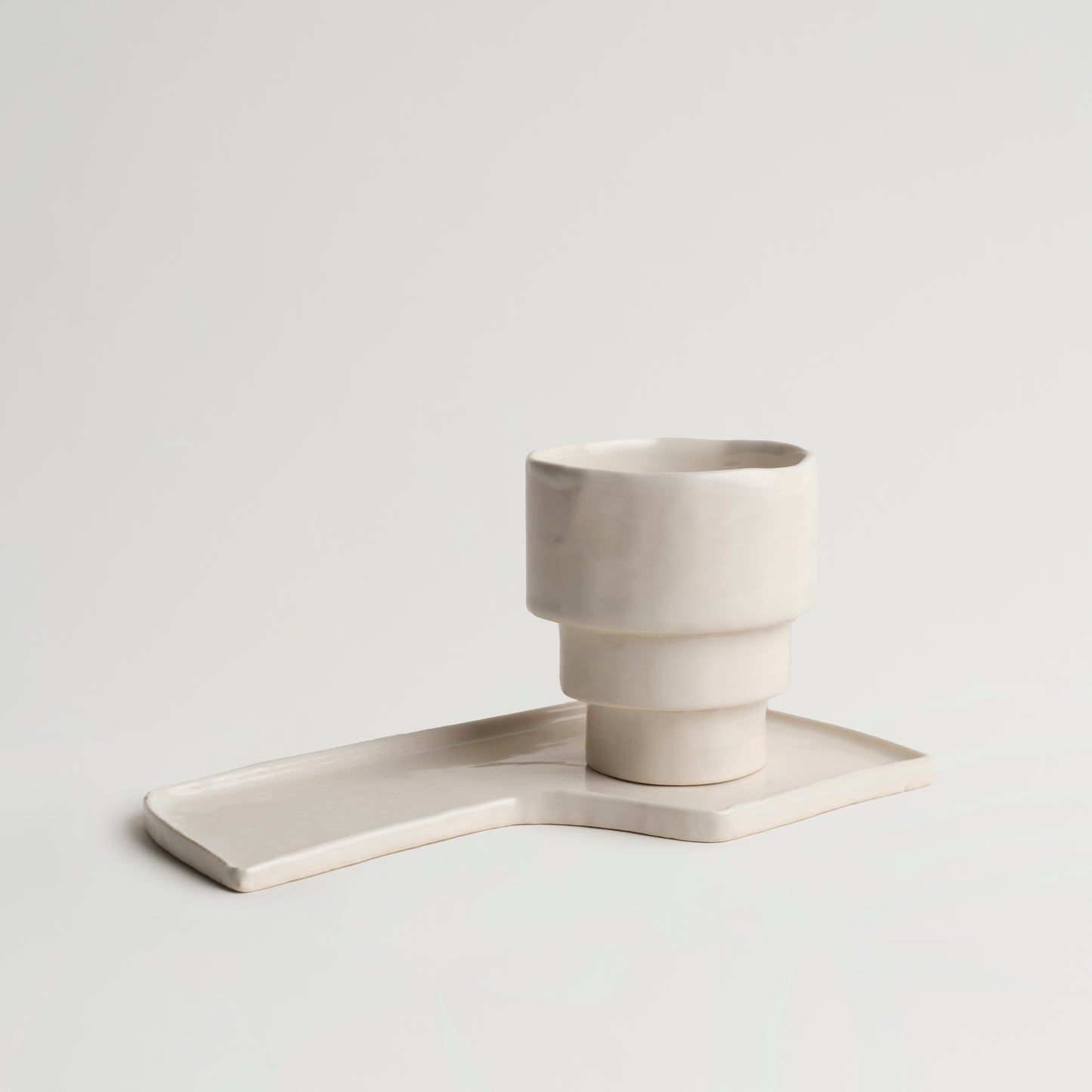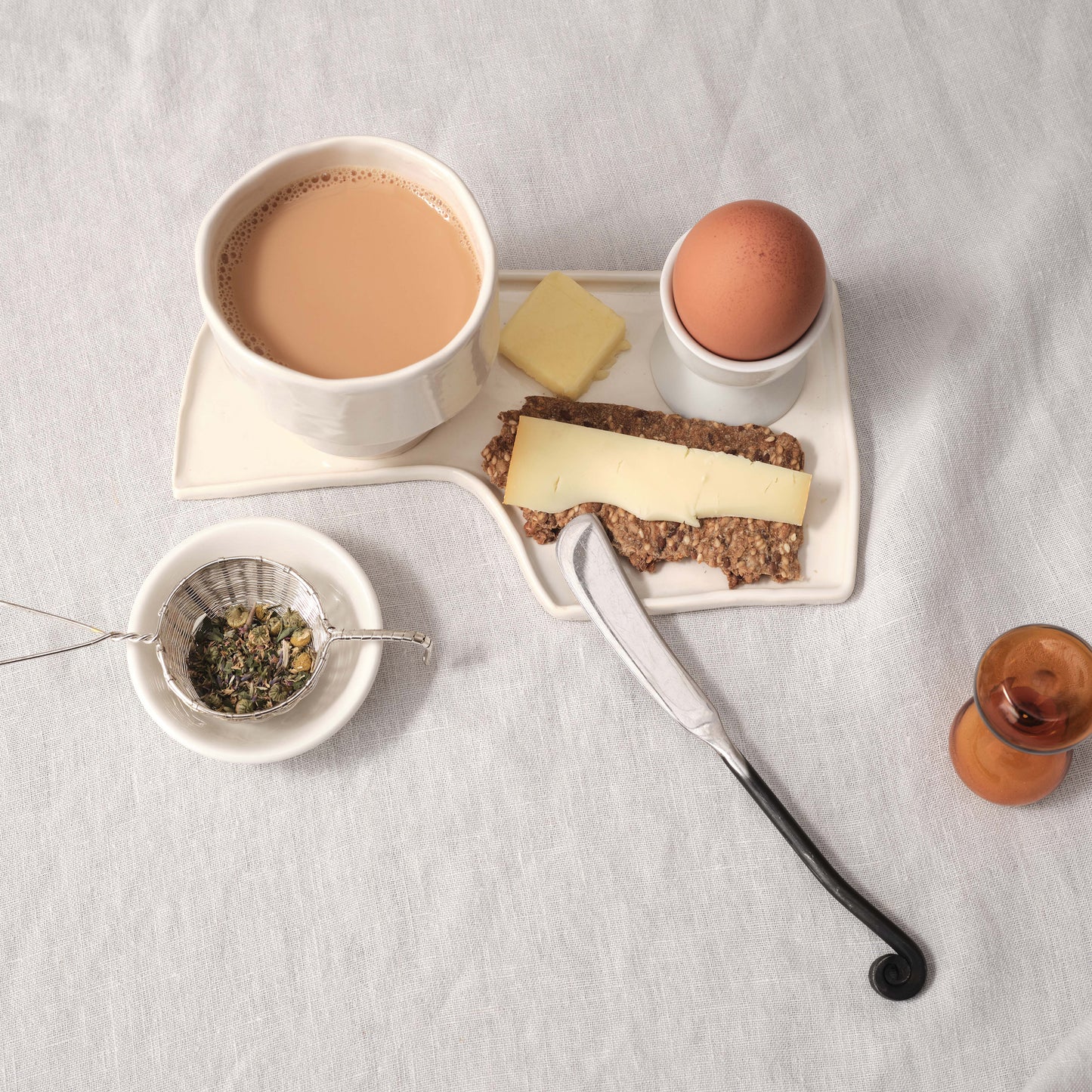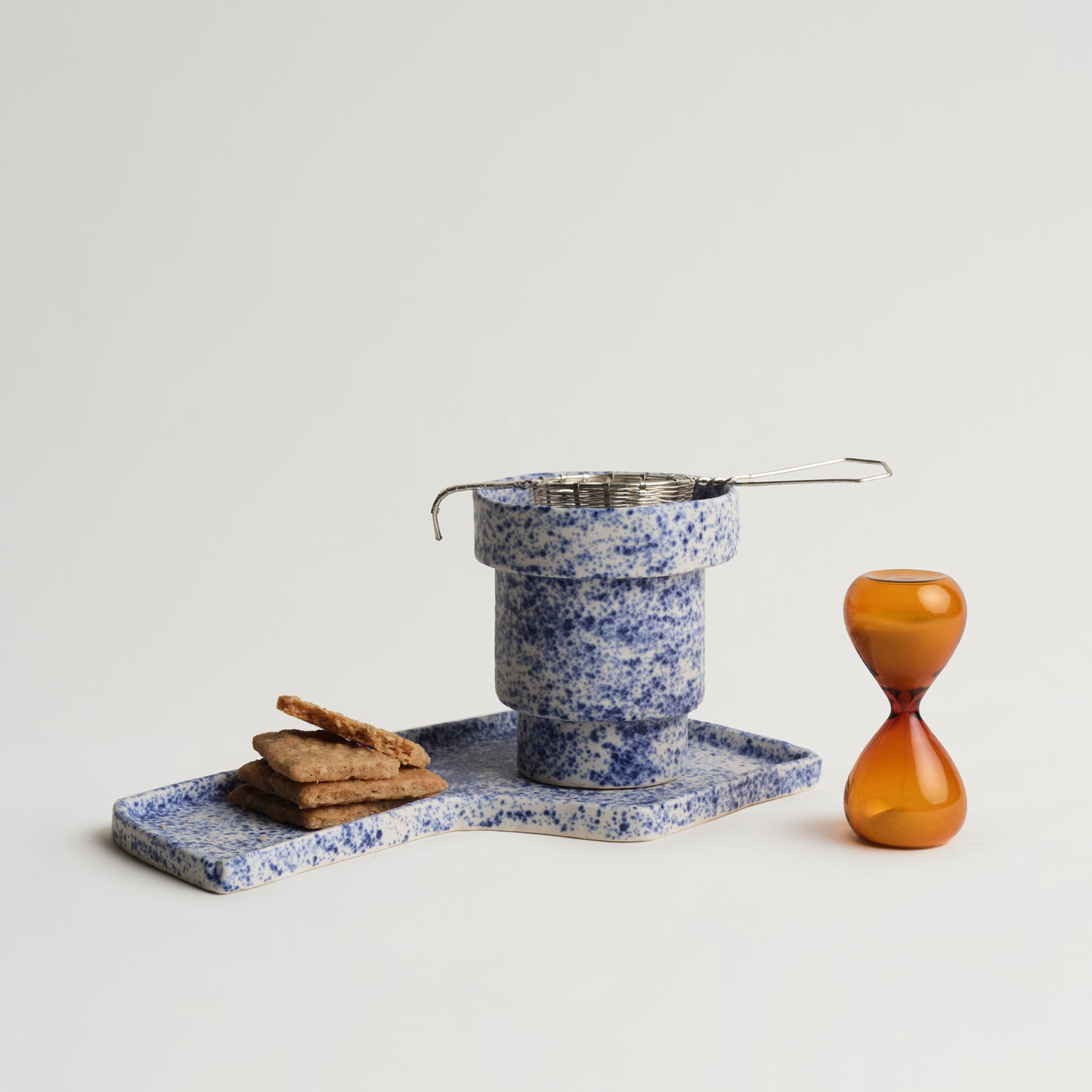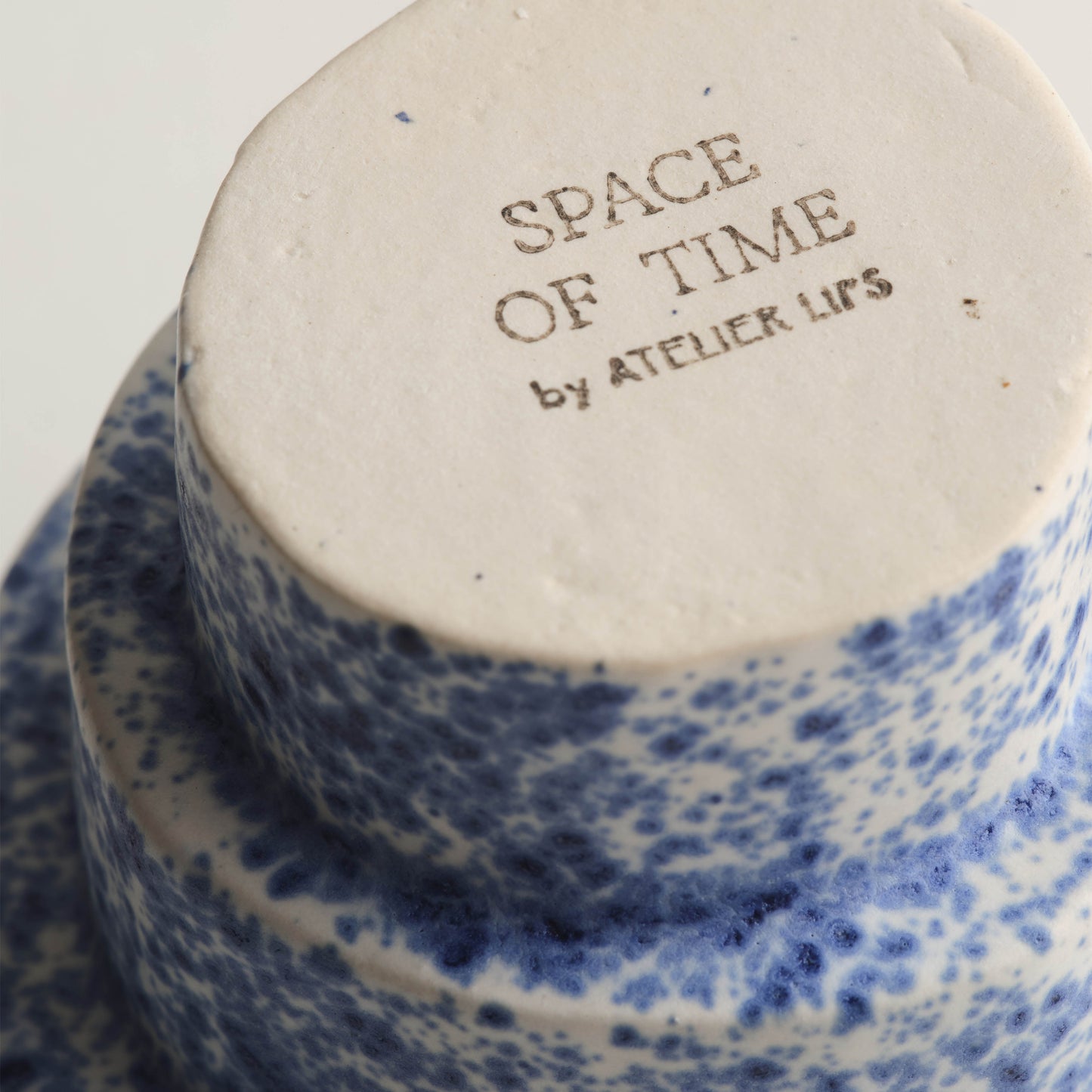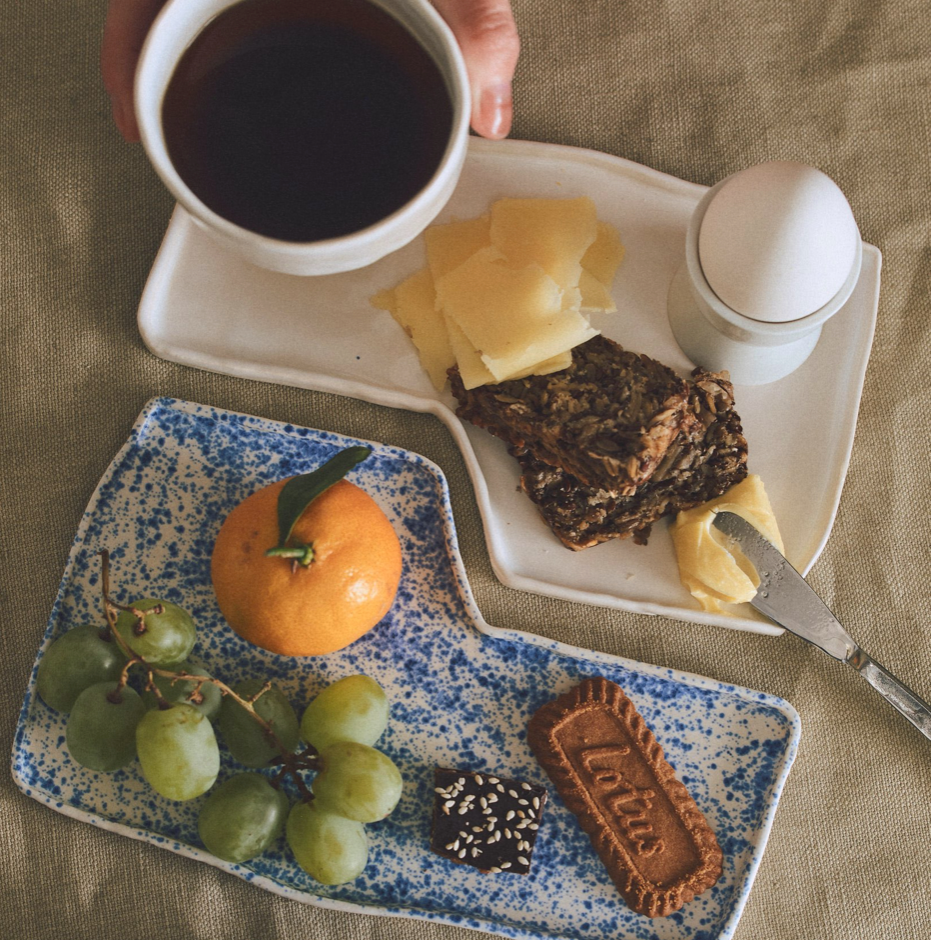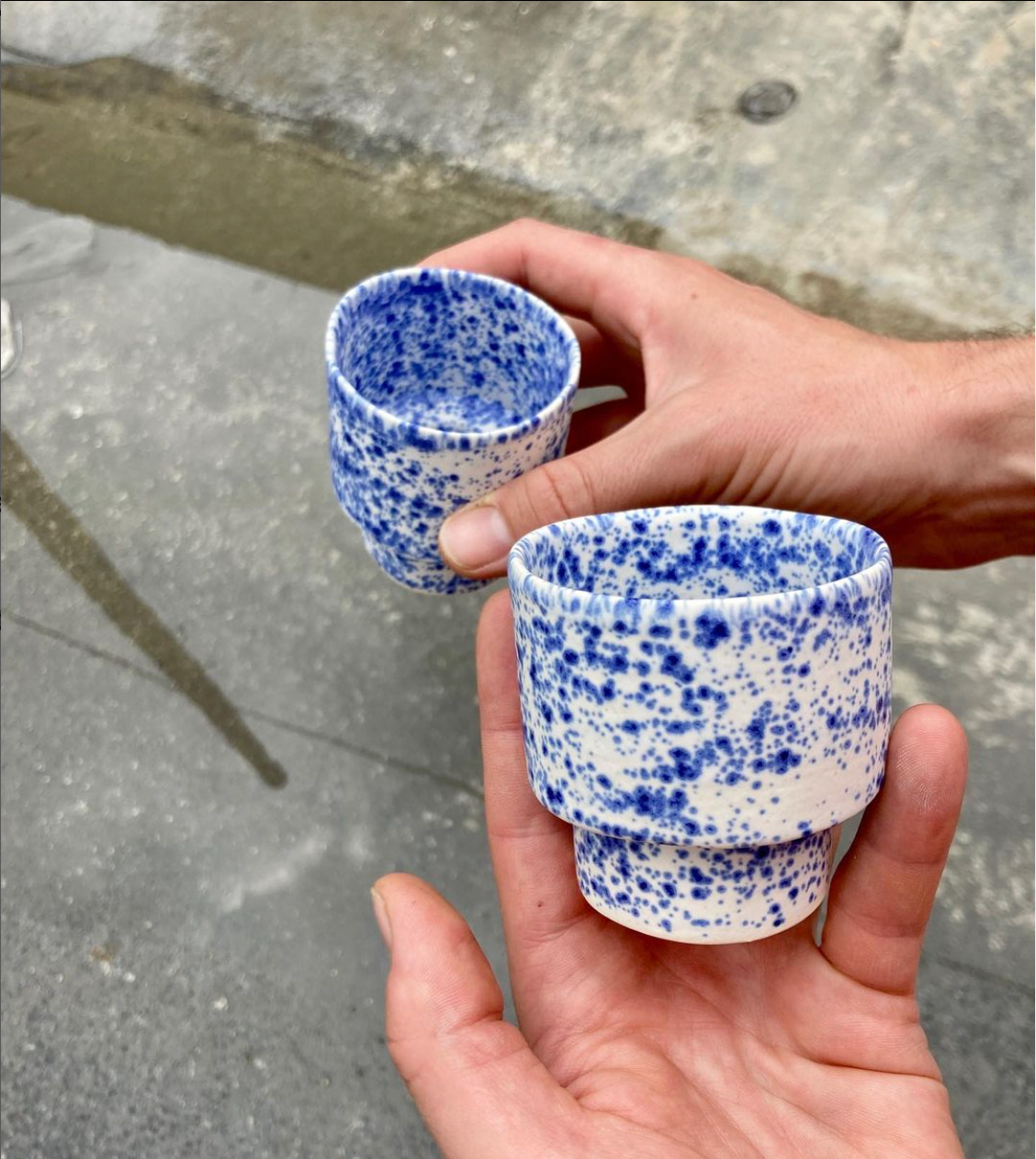 ABOUT THE ARTIST
Atelier Lips, founded in 2021, is a New York based ceramic studio run by two sculpture-oriented artists. Lips is primarily focused on home goods, sculpturally crafted after objects found on construction sites.

In designing the Serving Set, Lips has taken both a sensory and functional approach: stoneware to feel like snow while washing; cups that can stack, intact, when drying; a structure and texture with both strength and softness when handling. The delicate glaze pigments create a visual impression that can change depending on the light and place.

"One can comfortably hold these cups in their hands. One can sip from them with their family, with their friends. One can rest their lips upon them happily. And though every piece differs, as they are all homemade, they maintain a vernacular design. [This set is] made to love, to share, to give, to grasp." —Atelier Lips
Designed for the Senses

From the sight of an object's form to the feel of a texture in the hand, each item in our collection has been created and curated to intuitively engage the senses to prompt awareness of your space, home, and time.

Handcrafted in Limited Editions

Our artist editions are made by hand in small batches and are one-of-a-kind. Like the seasons, these special pieces will come, go, and naturally change over time.