Regular price
Sale price
$70.00
Unit price
per
Save 10%
SOLD OUT
Crafted with artist Bessie Cheng, our plaster catchall tray is an artful landscape for your everyday things. As a functional sculpture designed to anchor your personal rituals and routines, the catchall's geometric nooks will hold your daily objects and tools: some palo santo, your favorite earrings, small mementos, or simply things you don't want to lose.

Each plaster catchall has been molded by hand in New York City in a limited edition. As the handcrafted treatment of the material makes each piece unique, any marks or variations in tone that may occur are considered as natural features. 
Each piece comes packaged in our Space of Time box and custom tissue paper, with an option to include a handwritten note at checkout. For an extra special touch, add on Gift Wrap for our signature peach cloth gift wrapping.

DETAILS

7" L x 5-1/2" W x 1-1/2" H
CARE

Avoid exposure to humidity, contact with water and grease. If it should come into contact with water, dab it with a soft cloth to absorb the moisture. To clean it, you can wipe with a soft brush or soft cloth. Resistant dirt can be removed with a rubber eraser. When not in use, keep your product in its box.
View full details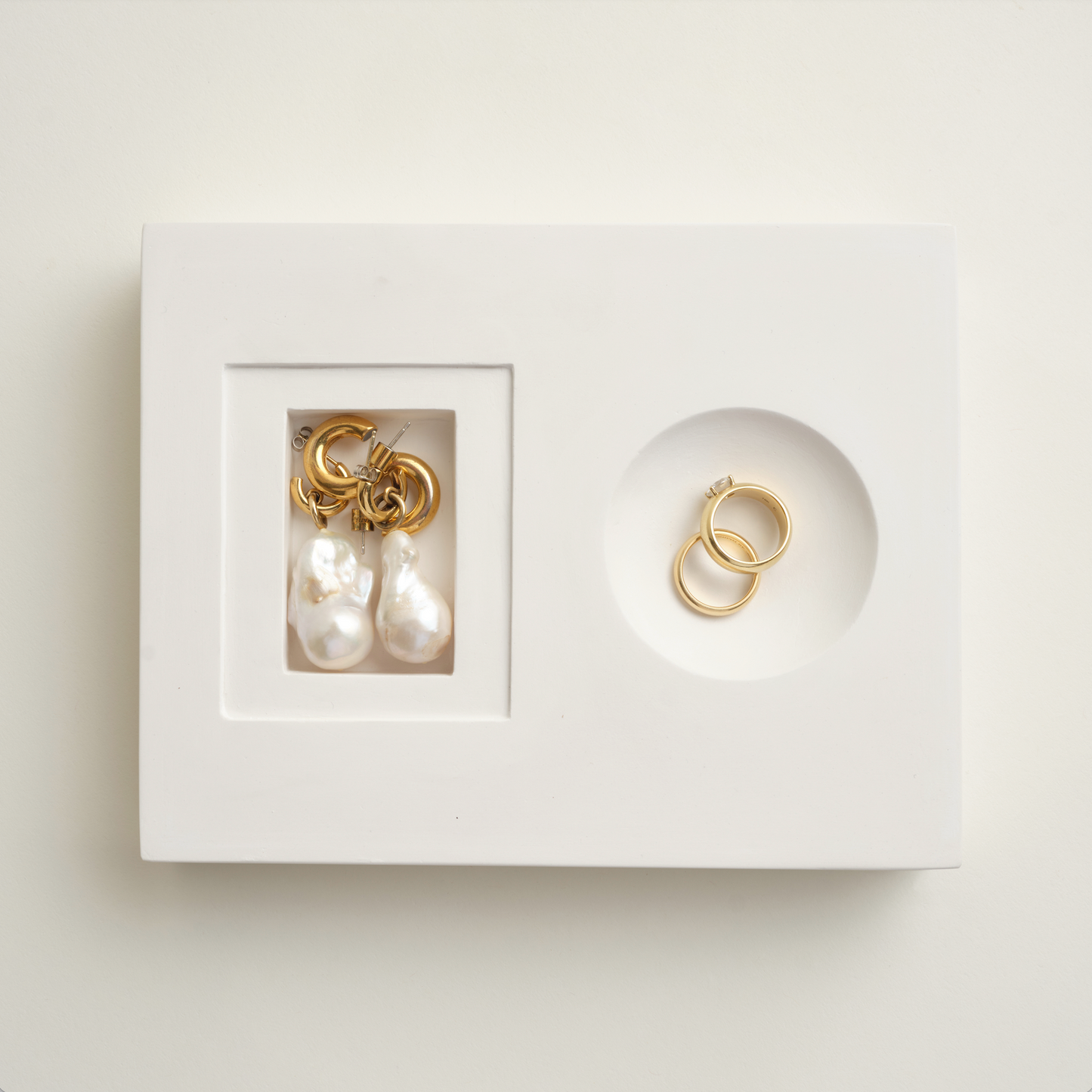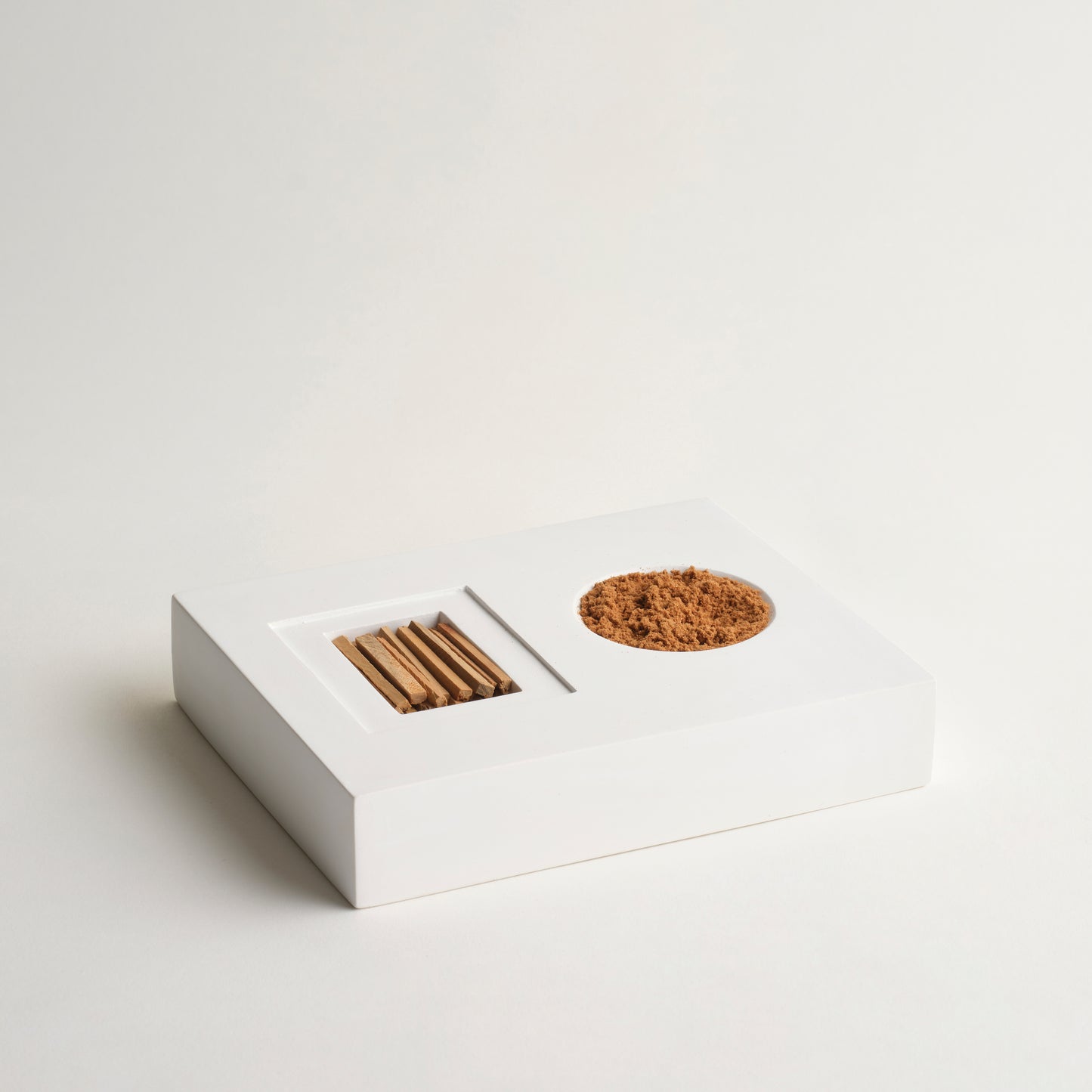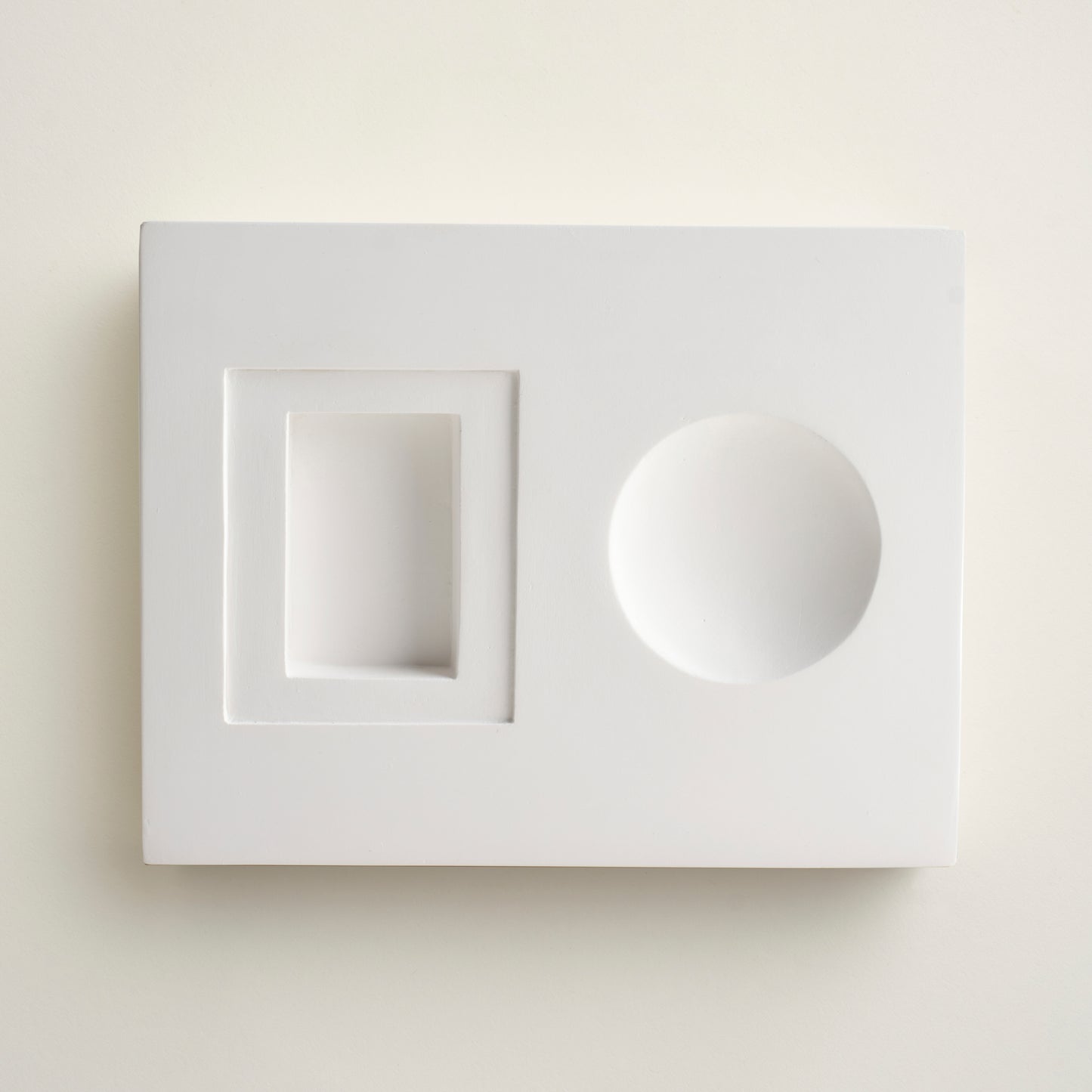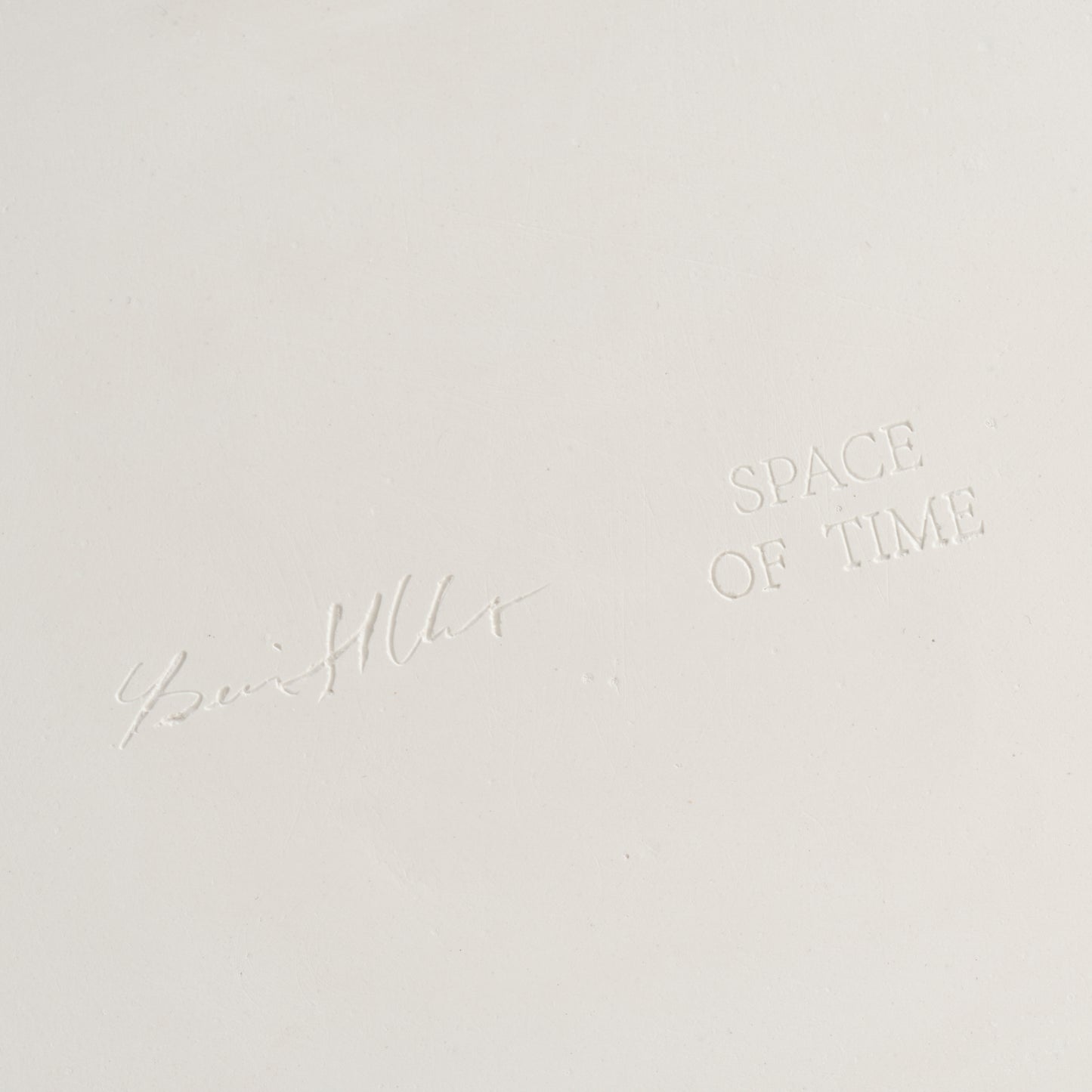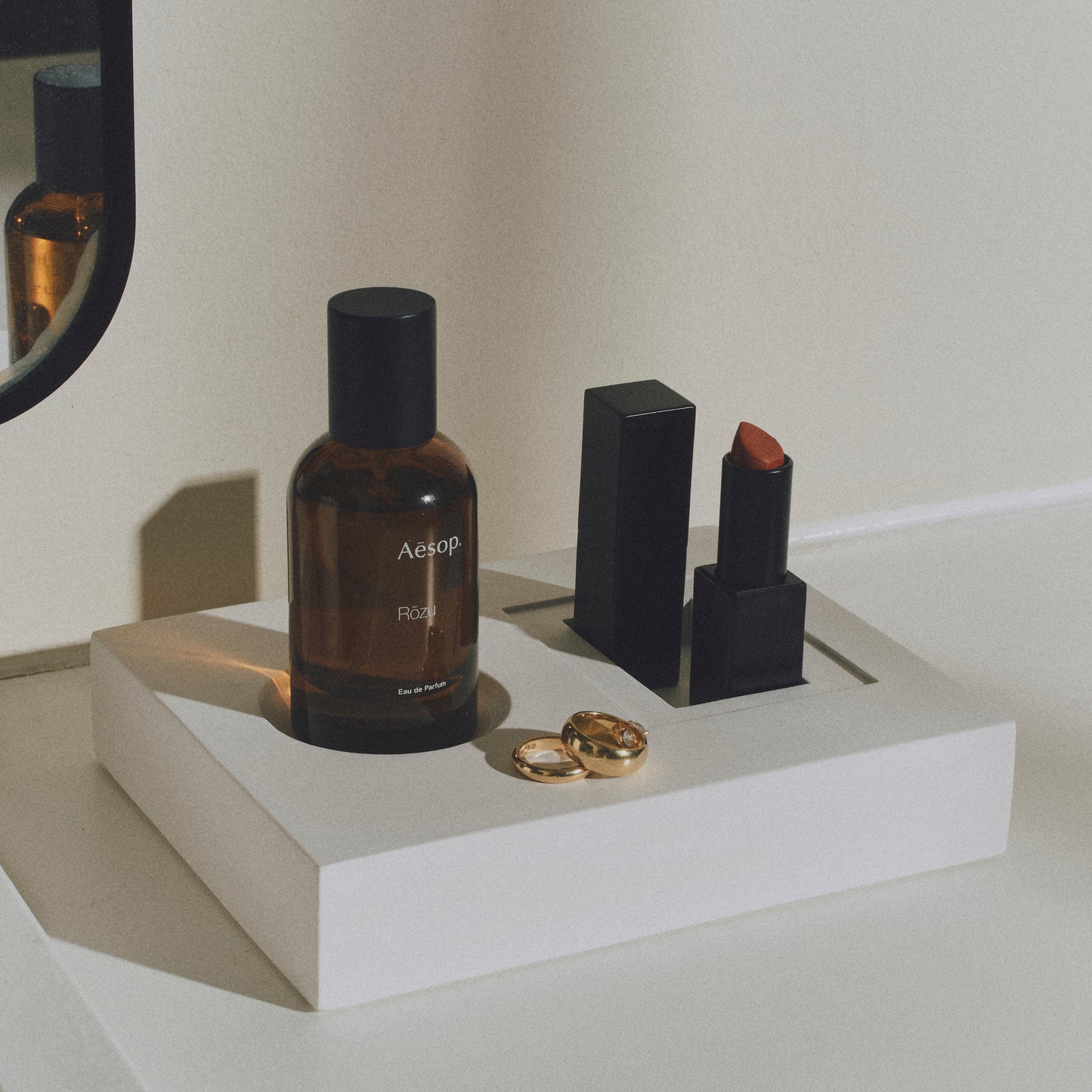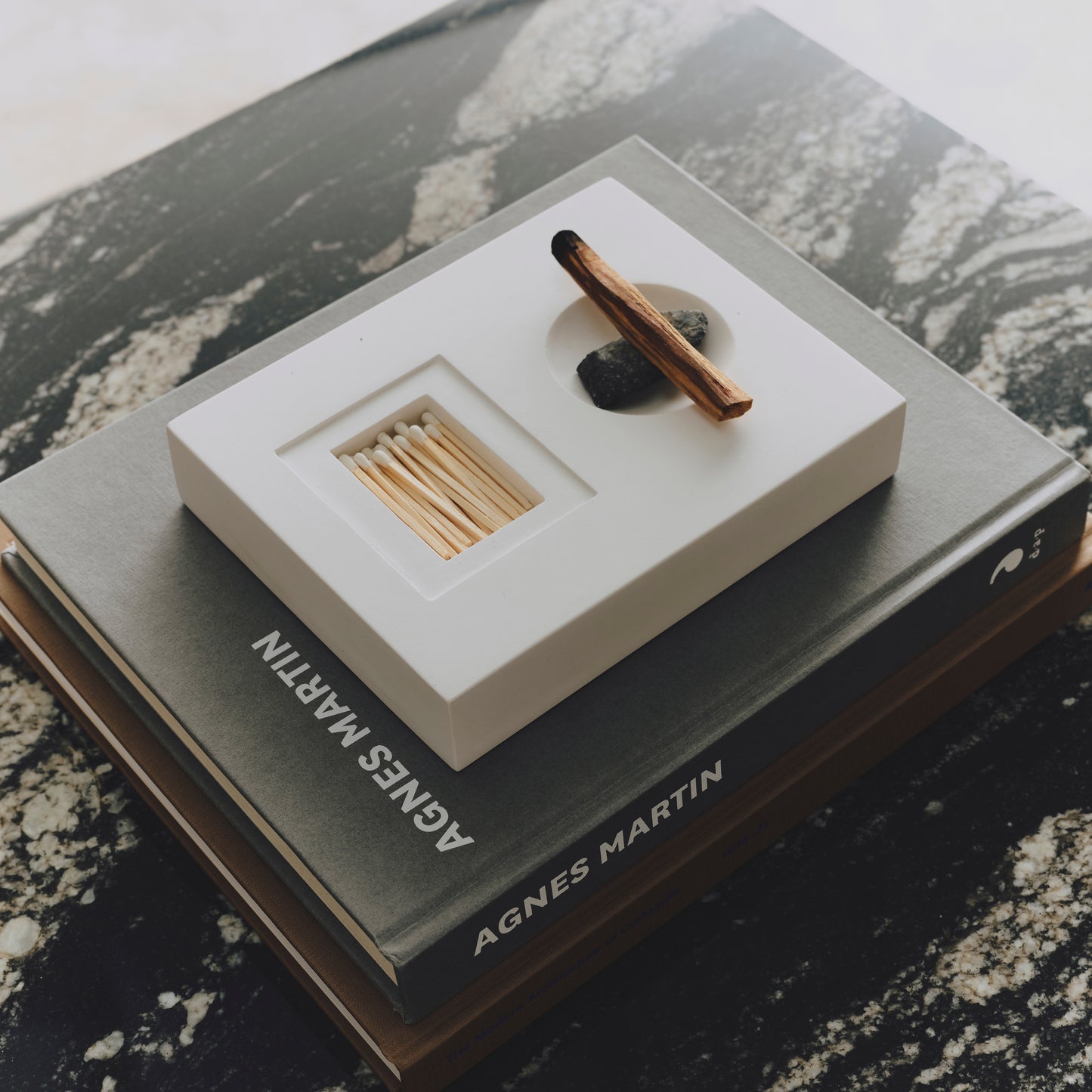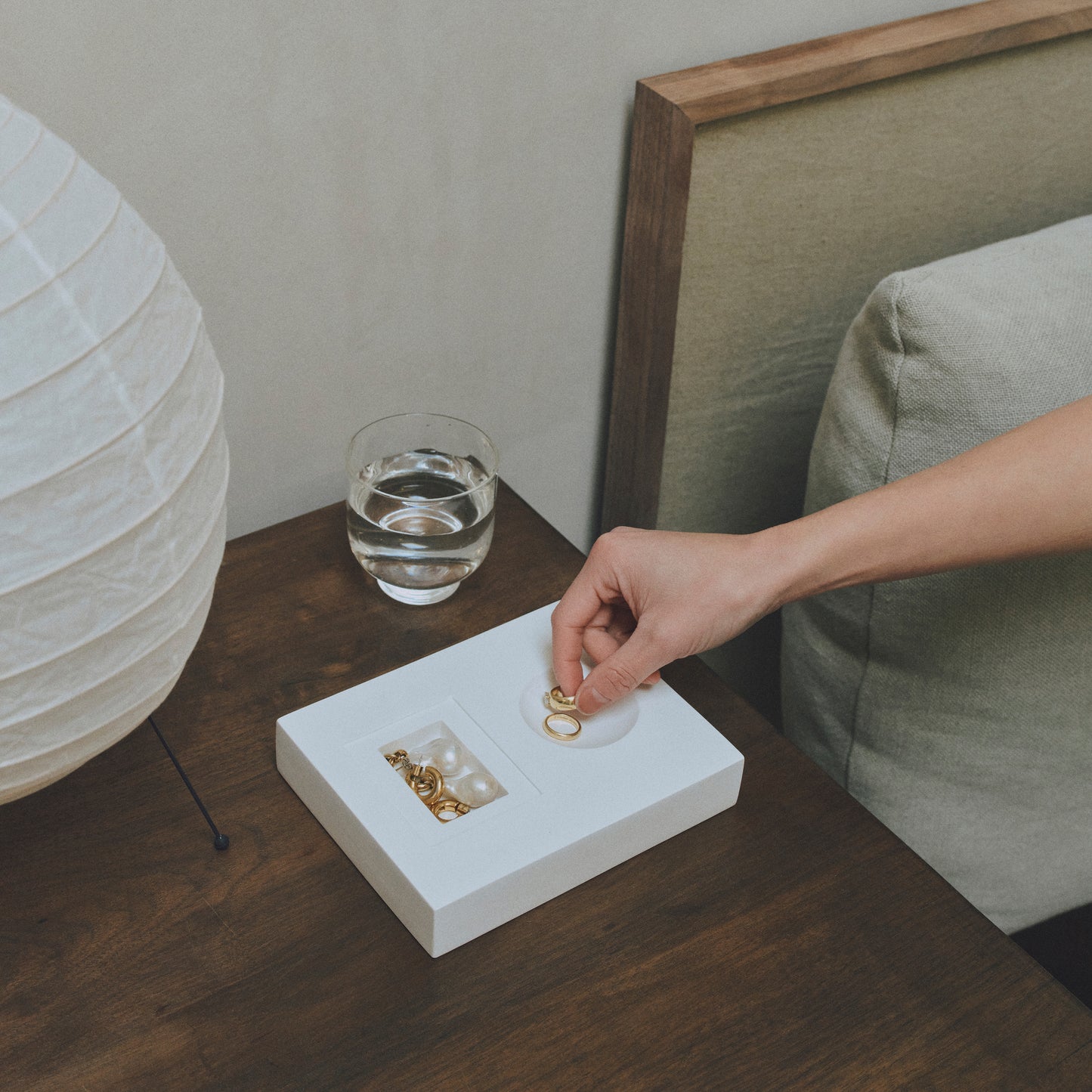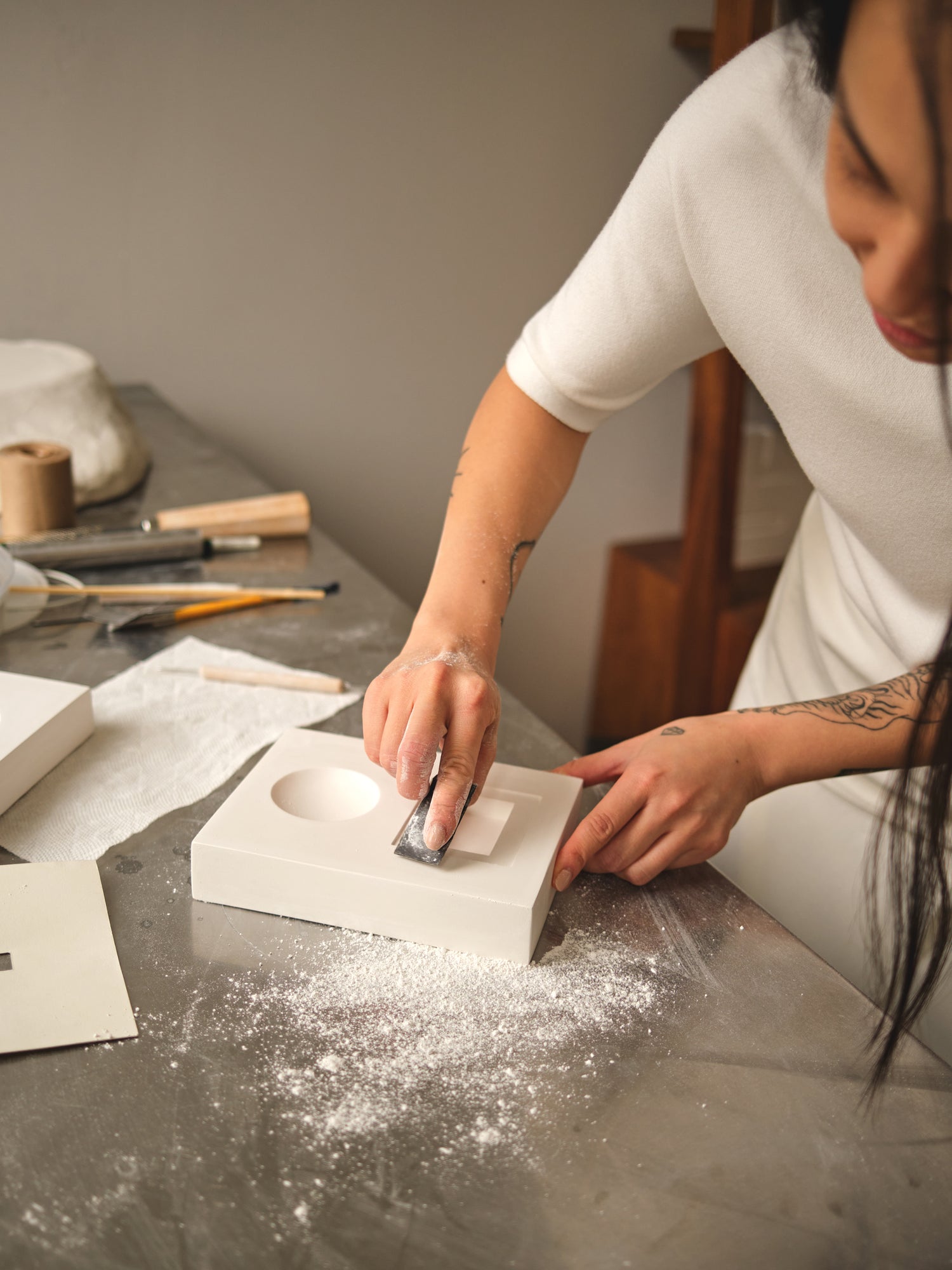 ABOUT THE ARTIST
Bessie Cheng is an artist based in New York specializing in sculpting in gypsum. With an intrigue for the non-permanent nature of gypsum, combined with a background in window design and fabrication, Cheng creates functional sculptures that push beyond the conventional use of gypsum.
The design of the Routine Catchall was inspired by Bhutanese mixing vats: the precise shapes carved into stone, simultaneously creating form and function from earth. The catchall is an exploration of positive and negative forms; such harmonies of presence and absence are also the essence of Space of Time.

Designed for the Senses

From the sight of an object's form to the feel of a texture in the hand, each item in our collection has been created and curated to intuitively engage the senses to prompt awareness of your space, home, and time.

Handcrafted in Limited Editions

Our artist editions are made by hand in small batches and are one-of-a-kind. Like the seasons, these special pieces will come, go, and naturally change over time.